Analytical chemistry CA1-3 Ravenna
Description
The laboratory is equipped with analytical instrumentation for the determination of organic and inorganic compounds, permanent gases, chemical demand for oxygen; fermentation reactors, hydrothermal treatment, pyrolysis, extraction.
Instrumentation
Gas chromatographs coupled to quadrupole mass spectrometry (GC-MS); and heat conductivity detector (GC-TCD); high pressure liquid chromatograph with electrospray ionization coupled to triple quadrupole mass spectrometer and diode array detector (HPLC-ESI-MS / MS-DAD UV / Vis); atomic absorption with graphite furnace (GF-AAS); analytical pyrolysis (Py); 3D printer.
Consultancy
The laboratory is used for consulting / third-party services. Chemical analysis of organic compounds, anaerobic digestion test, pyrolysis, hydrothermal treatment.
Referent
Prof. Daniele Fabbri
Teaching and treining activity
exercises of three-year and master's degree courses in Environmental Sciences, Environmental Analysis and Management, SCOre
degree thesis development
development of research projects of doctoral students and post-docs
Lab and instrumentation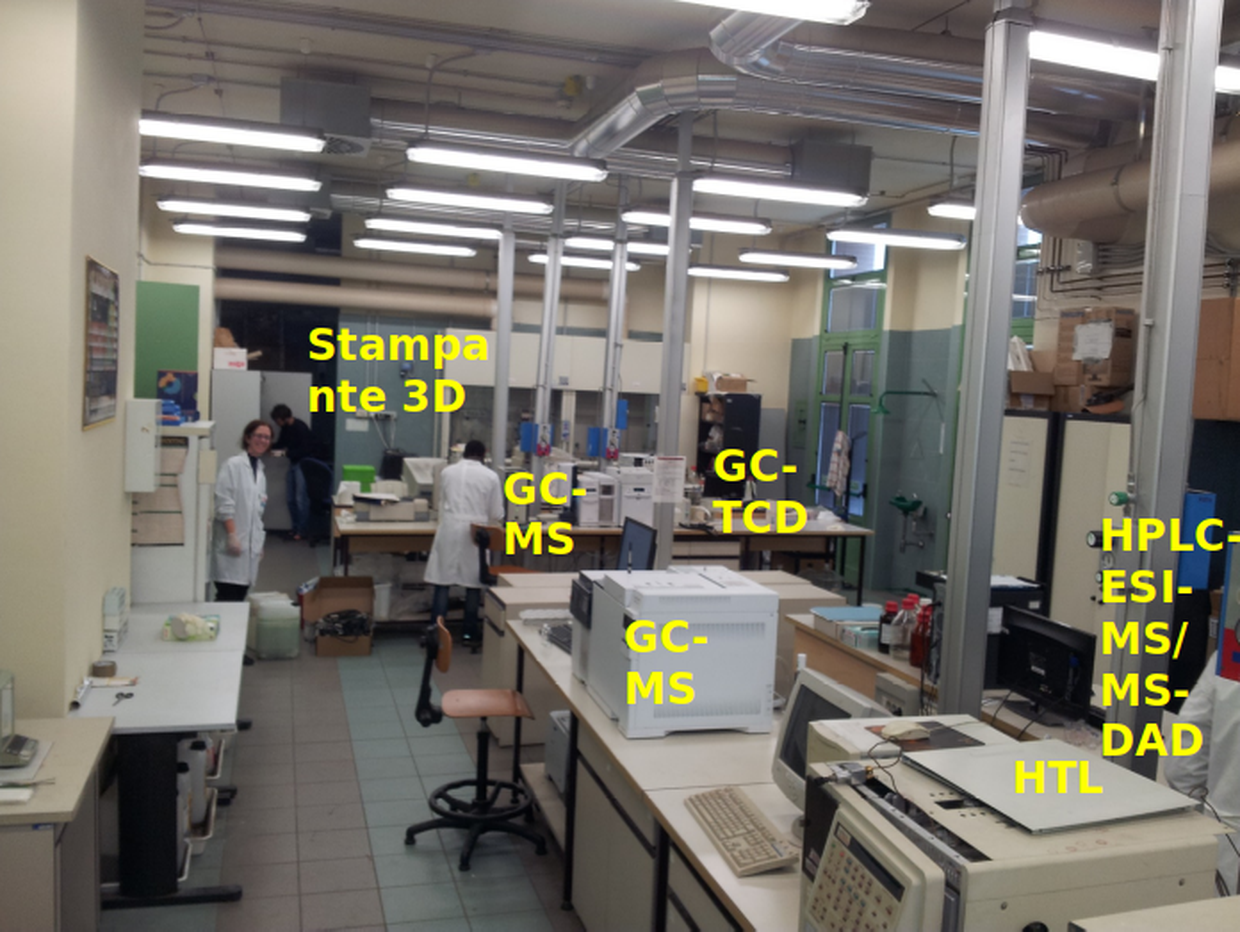 Chimica Analitica CA1-3 Ravenna